Jerome A. Brown
Attorney Profile
PERSONAL BACKGROUND:
Instead of just presenting you with only a resume of my professional credentials, I believe it is important to let my clients\prospective clients know about my personal background, so they can understand why I am so passionate about representing them and am able to relate to their financial issues.
I grew up very poor in a large blue collar family on a small Texas farm. Since age 15, I have supported myself. I worked hard doing manual labor in order to pay my own way through college and law school. From those days, I personally understand what it's like to live with financial hardships, unlike many of my colleagues. I believe this is just one of the reasons I am uniquely qualified to represent clients in debt-related cases.
Luckily, I have been truly blessed with a supportive family and a successful law practice. I find it personally fulfilling to be able to help people obtain a fresh start in life through my law practice. Let me help you obtain your fresh start.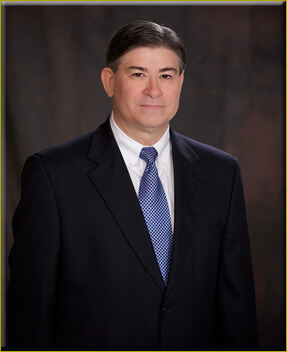 Now, my professional credentials:
EDUCATION:
B.S. - Sam Houston State University (With Honors - Summa Cum Laude), 1979
J.D. - University of Houston, 1983
PROFESSIONAL WORK EXPERIENCE:
2012 - Present, Owner, The Brown Law Firm, Attorneys-at-Law
2009-2012, Partner, Brown & Johnson, Attorneys-at-Law
2000-2008, Owner, Brown & Associates, Attorneys-at-Law
1983-2000, Partner (1991-2000) Associate (1983-1991), Anderson, Smith, Null & Stofer, Attorneys-at-Law
BOARD CERTIFICATIONS:
Board Certified in Business Bankruptcy Law - Texas Board of Legal Specialization
Board Certified in Consumer Bankruptcy Law - Texas Board of Legal Specialization
PROFESSIONAL ACCOMPLISHMENTS\AFFILIATIONS:
Almost 30 Years of Experience Representing Clients in Hundreds of Debt-Related Cases
Past Chair, Texas Board of Legal Specialization - Bankruptcy Law Advisory Commission
Member, State Bar of Texas Bankruptcy Law Section
Past Member, College of the State Bar of Texas, (1993-1995)
COURT ADMISSIONS:
State Bar of Texas (1983-Present)
U.S. Fifth Circuit Court of Appeals
U.S. District Courts for the Southern, Western, Eastern and Northern Districts of Texas
Copyright 2012

Victoria Web Design